The bedroom should be a space that anyone always looks forward to returning to at the end of a busy day. If you are not sure what to keep in mind when decorating a bedroom, there are several interior bedroom designs below that can serve as inspiration. Basically, a bedroom must create a place that gives a sense of peace but is also always functional. With some interior design ideas for this bedroom, it can help you get optimal results to inspire the look of your bedroom. The bedroom should be a good place of rest and relaxation, so it is important to keep the appearance and constraints in this space to a minimum. For those who want to create a feeling of calm and peace when designing a bedroom, here are inspirational options that can be applied: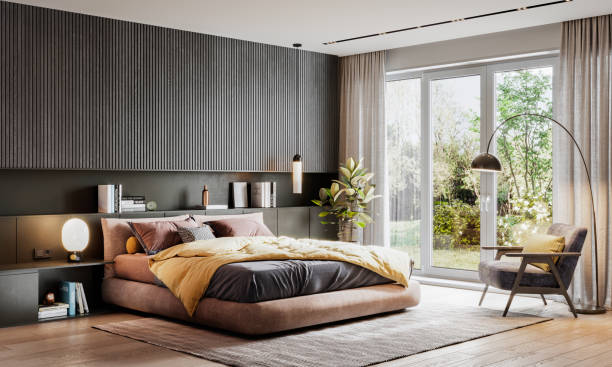 1. Industrial minimalism
Would you like to make some changes to your home? The bedroom can be a challenging place to make your home feel well-designed, because it's all about comfort and functionality. Industrial minimalist design can be the initial inspiration to apply to your bedroom. Floors or room cubicles can use cement or cement stickers can also be applied to represent an industrial concept.
Add some firm lines between the tile or room floors to beautify. Well, in order to give a minimalist impression, then you can make sure your bedside table has drawers in it to store a number of things. You can also add box drawers at the bottom … Read More